It isn't every day a boy brought up in deepest darkest Hackney has the opportunity to meet one of the most successful and popular, not to mention thought-provoking, Latin American authors of a morning, for a chat about youth, literature, and the state of a nation in transition; but that is exactly what happened to me this week.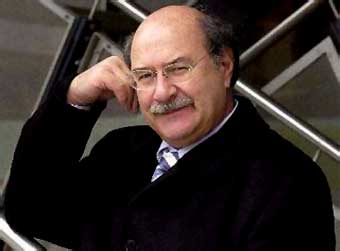 I must admit, I'd never even heard of this man before the class began. There had been mention of him and his visit, when handing out the study programme for the Latin American Short Story course I'm taking this semester, but I had a presentation to prepare for the prior lesson and the visit had completely skipped my mind. Nevertheless, after two minutes of listening to him, I knew I was in the presence of someone truly inspiring.
Antonio Skármeta was born in Chile to Croatian immigrants in 1940. He lived through the radical social and political changes sweeping through South America during the late 1960s, and enjoyed the groundbreaking changes made by the Socialist government of Salvador Allende from 1970 until 1973. As part of the new generation of the cultural élite - made up of a younger, more liberal-minded and socially-conscious group of students, teachers, industry workers and politicians - Skármeta's early work is brimming with the energy and hope reflecting this optimism. Unfortunately, it wasn't to last. On the 11th September 1973, everything in Chile changed. General Augusto Pinochet led a coup d'état which swiftly and violently replaced a democratically-elected left-wing government with a strictly traditional and fiercly right-wing military dictatorship. Like many other writers, Skármeta left his home country for the duration of the dictatorship, only to return from his self-imposed exile in 1990, when democracy was restored. He continued writing, of course, his most famous work being the 1985 novel
El cartero de Neruda
(
Neruda's Postman
), which was adapted for the screen as Michael Radford's Oscar-winning film
Il Postino
(
The Postman)
.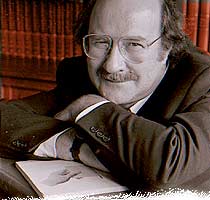 The fact that this man had lived through such political upheaval, and was telling a group of assorted students in Madrid his story, was interesting and inspiring enough. However, Skármeta's sheer energy, intellectual ferocity, love and enthusiasm for his work, as well as his wit and amiability made the hour-and-a-half seem like not enough time to truly cover our shared interests. We talked a lot about themes and issues relating to literature's concern with man's struggle to discover, define, and ultimately come to terms with his identity; and the subject of youth and the part youth culture had to play in this search was crucial to the discussion. We briefly looked at how these themes were explored in a few short stories of his (lest we forgot what the title of the course was); as well as touching on the fear and paranoia engendered by the dictatorship, and the paralels with Spain at the same time (though Spain's long dictatorship was to end officially in a few years' time, Chile's had only just begun, and cemented itself over the 70s and 80s). It was clear that Skármeta enjoys talking to his readers, especially young people, and doesn't patronise in the slightest. When doing further research, it came as no surprise to discover he has a background in teaching: lecturing and giving classes in Chile, Germany and the United States. I came away from our meeting feeling enthused and encouraged to go and explore his literary world, as well as what I myself might have to offer creatively. I have already used the words "inspiring" and "inspirational" far too many times, already, but thae truth is I really cannot think of a better way to describe this amazing man.
At the end of the class, I quickly thanked him and asked him if he could recommend one work of his which encapsulates his interests, preocupations and view of the world, and he took no time to cite
El cartero de Neruda.
I am about to begin reading it, this week, and a great deal of his work has been published in a variety of languages, including English, so if his writing is anything like his personality, I would definitely recommend anyone to give Antonio Skármeta a go.